Engineering
We provide systems engineering and logistics support for aviation support equipment. Performing system research, development, prototyping, system integration, TPS development, obsolescence mitigation and production services to government acquisition managers and support providers are some of our core areas. Other key areas of specialization are concept development and refinement, software and systems design, production, test, fielding and support across the system life cycle.
PCI Aviation's System Engineering and Integration approach is fully integrated with program management, technology, acquisition and logistics, yielding a total life-cycle solution. This integrated approach is tailored to meet the specific needs of individual clients and the complex systems they are sustaining, modernizing, or acquiring. Our methods can be adapted for systematic upgrades and life extensions of existing operational systems as well as for acquiring new systems.
Our portfolio of capabilities includes working with federal agencies on a wide array of software development, sustainment, and modernization projects.  Our developers employ a proven process that leverages best practices and customizable management and technical processes and procedures in the areas of software design and development, systems engineering, project management, test, quality assurance, configuration management, verification and validation, and risk management.
PCI Aviation provides engineering design and re-engineering services to Department of Defense clients. Our services primarily target weapon system obsolescence and sustainment solutions that support legacy aircraft, vehicles and ships. We develop and deliver technical data that no longer exists by re-engineering and re-creating technical data packages and developing new sources of supply.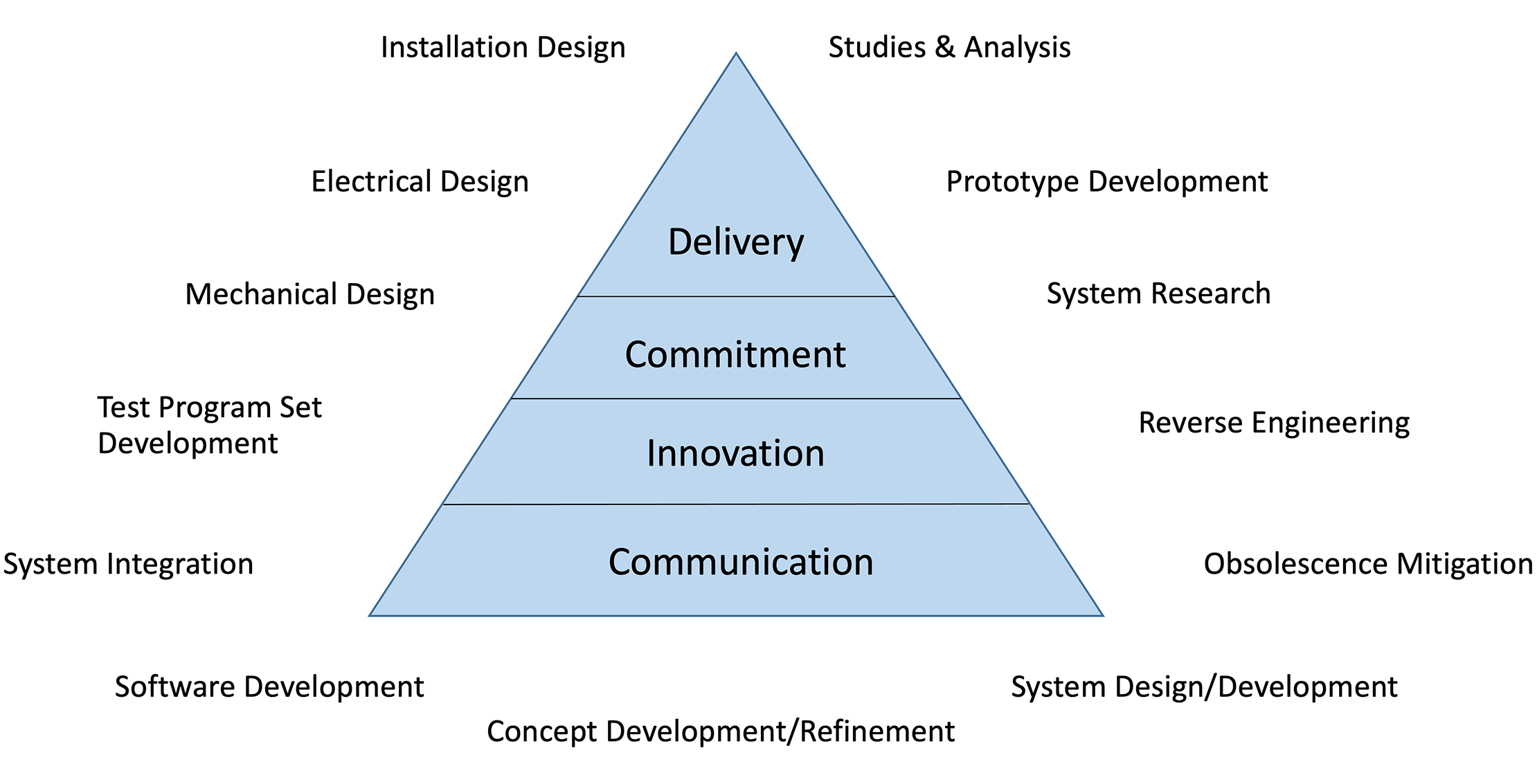 System Research
Studies & Analysis
System Design/Development
Prototype Development
System Integration
Test Program Set Development
Obsolescence Mitigation
Concept Development/Refinement
Software Design/Development
Installation Design